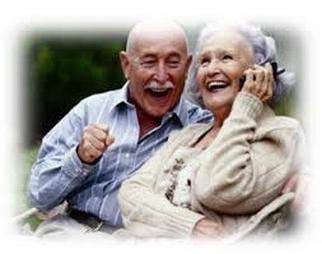 We at Grady Jones Paint Contractors are proud to offer year round discounts to our seniors. Please contact us 919-272-3858 for full details. Thank you.
---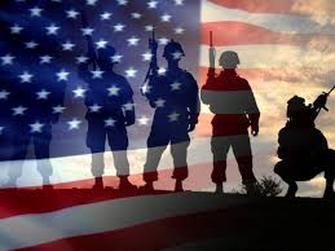 We also proudly offer discounted pricing to the brave men and women of our armed forces. Active duty and veterans alike.
Thank you for serving our great country. We look forward to serving you.
---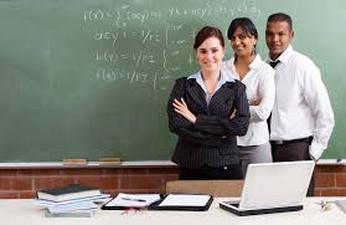 As the husband of a teacher myself I have a special appreciation for the hard work, long hours and low wages. Please give us a call for your special discounted prices.
---
Page 5
Web Hosting
by Just Host
House Painter / House Painting Raleigh NC, Garner, Clayton, Fuquay-Varina, Knightdale, Wendell, Wake Forest, Morrisville, Cary, Apex, Holly Springs, Smithfield, Selma House Painter / House Painting Raleigh NC, Garner, Clayton, Fuquay-Varina, Knightdale, Wendell, Wake Forest, Morrisville, Cary, Apex, Holly Springs, Smithfield, Selma House Painter / House Painting Raleigh NC, Garner, Clayton, Fuquay-Varina, Knightdale, Wendell, Wake Forest, Morrisville, Cary, Apex, Holly Springs, Smithfield, Selma House Painter / House Painting Raleigh NC, Garner, Clayton, Fuquay-Varina, Knightdale, Wendell, Wake Forest, Morrisville, Cary, Apex, Holly Springs, Smithfield, Selma House Painter / House Painting Raleigh NC, Garner, Clayton, Fuquay-Varina, Knightdale, Wendell, Wake Forest, Morrisville, Cary, Apex, Holly Springs, Smithfield, Selma House Painter / House Painting Raleigh NC, Garner, Clayton, Fuquay-Varina, Knightdale, Wendell, Wake Forest, Morrisville, Cary, Apex, Holly Springs, Smithfield, Selma House Painter / House Painting Raleigh NC, Garner, Clayton, Fuquay-Varina, Knightdale, Wendell, Wake Forest, Morrisville, Cary, Apex, Holly Springs, Smithfield, Selma House Painter / House Painting Raleigh NC, Garner, Clayton, Fuquay-Varina, Knightdale, Wendell, Wake Forest, Morrisville, Cary, Apex, Holly Springs, Smithfield, SelmaHouse Painter / House Painting Raleigh NC, Garner, Clayton, Fuquay-Varina, Knightdale, Wendell, Wake Forest, Morrisville, Cary, Apex, Holly Springs, Smithfield, Selma House Painter / House Painting Raleigh NC, Garner, Clayton, Fuquay-Varina, Knightdale, Wendell, Wake Forest, Morrisville, Cary, Apex, Holly Springs, Smithfield, Selma House Painter / House Painting Raleigh NC, Garner, Clayton, Fuquay-Varina, Knightdale, Wendell, Wake Forest, Morrisville, Cary, Apex, Holly Springs, Smithfield, Selma House Painter / House Painting Raleigh NC, Garner, Clayton, Fuquay-Varina, Knightdale, Wendell, Wake Forest, Morrisville, Cary, Apex, Holly Springs, Smithfield, Selma
House Painter / House Painting Raleigh NC, Garner, Clayton, Fuquay-Varina, Knightdale, Wendell, Wake Forest, Morrisville, Cary, Apex, Holly Springs, Smithfield, Selma House Painter / House Painting Raleigh NC, Garner, Clayton, Fuquay-Varina, Knightdale, Wendell, Wake Forest, Morrisville, Cary, Apex, Holly Springs, Smithfield, Selma House Painter / House Painting Raleigh NC, Garner, Clayton, Fuquay-Varina, Knightdale, Wendell, Wake Forest, Morrisville, Cary, Apex, Holly Springs, Smithfield, Selma House Painter / House Painting Raleigh NC, Garner, Clayton, Fuquay-Varina, Knightdale, Wendell, Wake Forest, Morrisville, Cary, Apex, Holly Springs, Smithfield, Selma House Painter / House Painting Raleigh NC, Garner, Clayton, Fuquay-Varina, Knightdale, Wendell, Wake Forest, Morrisville, Cary, Apex, Holly Springs, Smithfield, Selma House Painter / House Painting Raleigh NC, Garner, Clayton, Fuquay-Varina, Knightdale, Wendell, Wake Forest, Morrisville, Cary, Apex, Holly Springs, Smithfield, Selma House Painter / House Painting Raleigh NC, Garner, Clayton, Fuquay-Varina, Knightdale, Wendell, Wake Forest, Morrisville, Cary, Apex, Holly Springs, Smithfield, Selma House Painter / House Painting Raleigh NC, Garner, Clayton, Fuquay-Varina, Knightdale, Wendell, Wake Forest, Morrisville, Cary, Apex, Holly Springs, Smithfield, SelmaHouse Painter / House Painting Raleigh NC, Garner, Clayton, Fuquay-Varina, Knightdale, Wendell, Wake Forest, Morrisville, Cary, Apex, Holly Springs, Smithfield, Selma House Painter / House Painting Raleigh NC, Garner, Clayton, Fuquay-Varina, Knightdale, Wendell, Wake Forest, Morrisville, Cary, Apex, Holly Springs, Smithfield, Selma House Painter / House Painting Raleigh NC, Garner, Clayton, Fuquay-Varina, Knightdale, Wendell, Wake Forest, Morrisville, Cary, Apex, Holly Springs, Smithfield, Selma House Painter / House Painting Raleigh NC, Garner, Clayton, Fuquay-Varina, Knightdale, Wendell, Wake Forest, Morrisville, Cary, Apex, Holly Springs, Smithfield, Selma
House Painter / House Painting Raleigh NC, Garner, Clayton, Fuquay-Varina, Knightdale, Wendell, Wake Forest, Morrisville, Cary, Apex, Holly Springs, Smithfield, Selma House Painter / House Painting Raleigh NC, Garner, Clayton, Fuquay-Varina, Knightdale, Wendell, Wake Forest, Morrisville, Cary, Apex, Holly Springs, Smithfield, Selma House Painter / House Painting Raleigh NC, Garner, Clayton, Fuquay-Varina, Knightdale, Wendell, Wake Forest, Morrisville, Cary, Apex, Holly Springs, Smithfield, Selma House Painter / House Painting Raleigh NC, Garner, Clayton, Fuquay-Varina, Knightdale, Wendell, Wake Forest, Morrisville, Cary, Apex, Holly Springs, Smithfield, Selma House Painter / House Painting Raleigh NC, Garner, Clayton, Fuquay-Varina, Knightdale, Wendell, Wake Forest, Morrisville, Cary, Apex, Holly Springs, Smithfield, Selma House Painter / House Painting Raleigh NC, Garner, Clayton, Fuquay-Varina, Knightdale, Wendell, Wake Forest, Morrisville, Cary, Apex, Holly Springs, Smithfield, Selma House Painter / House Painting Raleigh NC, Garner, Clayton, Fuquay-Varina, Knightdale, Wendell, Wake Forest, Morrisville, Cary, Apex, Holly Springs, Smithfield, Selma House Painter / House Painting Raleigh NC, Garner, Clayton, Fuquay-Varina, Knightdale, Wendell, Wake Forest, Morrisville, Cary, Apex, Holly Springs, Smithfield, SelmaHouse Painter / House Painting Raleigh NC, Garner, Clayton, Fuquay-Varina, Knightdale, Wendell, Wake Forest, Morrisville, Cary, Apex, Holly Springs, Smithfield, Selma House Painter / House Painting Raleigh NC, Garner, Clayton, Fuquay-Varina, Knightdale, Wendell, Wake Forest, Morrisville, Cary, Apex, Holly Springs, Smithfield, Selma House Painter / House Painting Raleigh NC, Garner, Clayton, Fuquay-Varina, Knightdale, Wendell, Wake Forest, Morrisville, Cary, Apex, Holly Springs, Smithfield, Selma House Painter / House Painting Raleigh NC, Garner, Clayton, Fuquay-Varina, Knightdale, Wendell, Wake Forest, Morrisville, Cary, Apex, Holly Springs, Smithfield, Selma
House Painter / House Painting Raleigh NC, Garner, Clayton, Fuquay-Varina, Knightdale, Wendell, Wake Forest, Morrisville, Cary, Apex, Holly Springs, Smithfield, Selma House Painter / House Painting Raleigh NC, Garner, Clayton, Fuquay-Varina, Knightdale, Wendell, Wake Forest, Morrisville, Cary, Apex, Holly Springs, Smithfield, Selma House Painter / House Painting Raleigh NC, Garner, Clayton, Fuquay-Varina, Knightdale, Wendell, Wake Forest, Morrisville, Cary, Apex, Holly Springs, Smithfield, Selma House Painter / House Painting Raleigh NC, Garner, Clayton, Fuquay-Varina, Knightdale, Wendell, Wake Forest, Morrisville, Cary, Apex, Holly Springs, Smithfield, Selma House Painter / House Painting Raleigh NC, Garner, Clayton, Fuquay-Varina, Knightdale, Wendell, Wake Forest, Morrisville, Cary, Apex, Holly Springs, Smithfield, Selma House Painter / House Painting Raleigh NC, Garner, Clayton, Fuquay-Varina, Knightdale, Wendell, Wake Forest, Morrisville, Cary, Apex, Holly Springs, Smithfield, Selma House Painter / House Painting Raleigh NC, Garner, Clayton, Fuquay-Varina, Knightdale, Wendell, Wake Forest, Morrisville, Cary, Apex, Holly Springs, Smithfield, Selma House Painter / House Painting Raleigh NC, Garner, Clayton, Fuquay-Varina, Knightdale, Wendell, Wake Forest, Morrisville, Cary, Apex, Holly Springs, Smithfield, SelmaHouse Painter / House Painting Raleigh NC, Garner, Clayton, Fuquay-Varina, Knightdale, Wendell, Wake Forest, Morrisville, Cary, Apex, Holly Springs, Smithfield, Selma House Painter / House Painting Raleigh NC, Garner, Clayton, Fuquay-Varina, Knightdale, Wendell, Wake Forest, Morrisville, Cary, Apex, Holly Springs, Smithfield, Selma House Painter / House Painting Raleigh NC, Garner, Clayton, Fuquay-Varina, Knightdale, Wendell, Wake Forest, Morrisville, Cary, Apex, Holly Springs, Smithfield, Selma House Painter / House Painting Raleigh NC, Garner, Clayton, Fuquay-Varina, Knightdale, Wendell, Wake Forest, Morrisville, Cary, Apex, Holly Springs, Smithfield, Selma