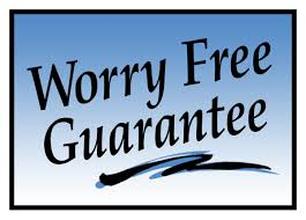 Grady Jones Paint backs all of our work
with a 100% guarantee
If there is a problem with any of our work you contact us
and we fix. No hassles. No run around. No fine print.
I want to be your contractor for life!
Customer requests to use products not recommended
may void warranty.




---
Benjamin Moore is synonymous
with quality


If my name goes on it Ben Moore does too






---



Cabot is the first name in
wood protection

Year after year a consumer reports favorite








---











































































House Painter / House Painting Raleigh NC, Garner, Clayton, Fuquay-Varina, Knightdale, Wendell, Wake Forest, Morrisville, Cary, Apex, Holly Springs, Smithfield, Selma House Painter / House Painting Raleigh NC, Garner, Clayton, Fuquay-Varina, Knightdale, Wendell, Wake Forest, Morrisville, Cary, Apex, Holly Springs, Smithfield, Selma House Painter / House Painting Raleigh NC, Garner, Clayton, Fuquay-Varina, Knightdale, Wendell, Wake Forest, Morrisville, Cary, Apex, Holly Springs, Smithfield, Selma House Painter / House Painting Raleigh NC, Garner, Clayton, Fuquay-Varina, Knightdale, Wendell, Wake Forest, Morrisville, Cary, Apex, Holly Springs, Smithfield, Selma House Painter / House Painting Raleigh NC, Garner, Clayton, Fuquay-Varina, Knightdale, Wendell, Wake Forest, Morrisville, Cary, Apex, Holly Springs, Smithfield, Selma House Painter / House Painting Raleigh NC, Garner, Clayton, Fuquay-Varina, Knightdale, Wendell, Wake Forest, Morrisville, Cary, Apex, Holly Springs, Smithfield, Selma House Painter / House Painting Raleigh NC, Garner, Clayton, Fuquay-Varina, Knightdale, Wendell, Wake Forest, Morrisville, Cary, Apex, Holly Springs, Smithfield, Selma House Painter / House Painting Raleigh NC, Garner, Clayton, Fuquay-Varina, Knightdale, Wendell, Wake Forest, Morrisville, Cary, Apex, Holly Springs, Smithfield, SelmaHouse Painter / House Painting Raleigh NC, Garner, Clayton, Fuquay-Varina, Knightdale, Wendell, Wake Forest, Morrisville, Cary, Apex, Holly Springs, Smithfield, Selma House Painter / House Painting Raleigh NC, Garner, Clayton, Fuquay-Varina, Knightdale, Wendell, Wake Forest, Morrisville, Cary, Apex, Holly Springs, Smithfield, Selma House Painter / House Painting Raleigh NC, Garner, Clayton, Fuquay-Varina, Knightdale, Wendell, Wake Forest, Morrisville, Cary, Apex, Holly Springs, Smithfield, Selma House Painter / House Painting Raleigh NC, Garner, Clayton, Fuquay-Varina, Knightdale, Wendell, Wake Forest, Morrisville, Cary, Apex, Holly Springs, Smithfield, Selma







































House Painter / House Painting Raleigh NC, Garner, Clayton, Fuquay-Varina, Knightdale, Wendell, Wake Forest, Morrisville, Cary, Apex, Holly Springs, Smithfield, Selma House Painter / House Painting Raleigh NC, Garner, Clayton, Fuquay-Varina, Knightdale, Wendell, Wake Forest, Morrisville, Cary, Apex, Holly Springs, Smithfield, Selma House Painter / House Painting Raleigh NC, Garner, Clayton, Fuquay-Varina, Knightdale, Wendell, Wake Forest, Morrisville, Cary, Apex, Holly Springs, Smithfield, Selma House Painter / House Painting Raleigh NC, Garner, Clayton, Fuquay-Varina, Knightdale, Wendell, Wake Forest, Morrisville, Cary, Apex, Holly Springs, Smithfield, Selma House Painter / House Painting Raleigh NC, Garner, Clayton, Fuquay-Varina, Knightdale, Wendell, Wake Forest, Morrisville, Cary, Apex, Holly Springs, Smithfield, Selma House Painter / House Painting Raleigh NC, Garner, Clayton, Fuquay-Varina, Knightdale, Wendell, Wake Forest, Morrisville, Cary, Apex, Holly Springs, Smithfield, Selma House Painter / House Painting Raleigh NC, Garner, Clayton, Fuquay-Varina, Knightdale, Wendell, Wake Forest, Morrisville, Cary, Apex, Holly Springs, Smithfield, Selma House Painter / House Painting Raleigh NC, Garner, Clayton, Fuquay-Varina, Knightdale, Wendell, Wake Forest, Morrisville, Cary, Apex, Holly Springs, Smithfield, SelmaHouse Painter / House Painting Raleigh NC, Garner, Clayton, Fuquay-Varina, Knightdale, Wendell, Wake Forest, Morrisville, Cary, Apex, Holly Springs, Smithfield, Selma House Painter / House Painting Raleigh NC, Garner, Clayton, Fuquay-Varina, Knightdale, Wendell, Wake Forest, Morrisville, Cary, Apex, Holly Springs, Smithfield, Selma House Painter / House Painting Raleigh NC, Garner, Clayton, Fuquay-Varina, Knightdale, Wendell, Wake Forest, Morrisville, Cary, Apex, Holly Springs, Smithfield, Selma House Painter / House Painting Raleigh NC, Garner, Clayton, Fuquay-Varina, Knightdale, Wendell, Wake Forest, Morrisville, Cary, Apex, Holly Springs, Smithfield, Selma